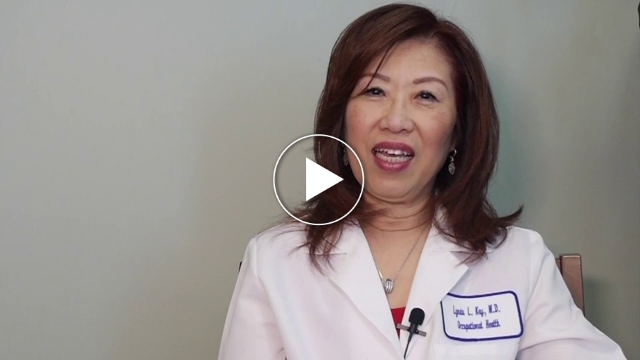 Dr. Lynda Kay
Lynda L. Kay, M.D., specializes in Family Medicine and has extensive experience in Occupational Medicine and Urgent Care. She completed her Family Medicine Residency at the University of Louisville, Kentucky, and completed her medical education at the Institute of Medicine II, Mingaladon, Burma.
At FORM Ortho, Dr. Kay focuses on the diagnosis and treatment of work-related injuries and illnesses. She is personable, empathetic and compassionate to the concerns of her patients. Dr. Kay is proficient in Chinese and Burmese languages.
Dr. Kay is also a member of the American College of Occupational and Environmental Medicine and the United States Burmese Medical Association.
Education
Institute of Medicine II, Mingaladon, Burma
Residency in Family Medicine
University of Louisville, Kentucky
Medical Societies
American College of Occupational and Environmental Medicine
United States Burmese Medical Association